I suppose those who love dim sum would agree Cha Siu Pau is one of the signature buns served among dim sum dishes. It is also a must order item whenever a family with kids visits a dim sum restaurant.
On 8th August, in commemoration of my late mother-in-law 3 years passing anniversary, we had prepared a hefty lunch featuring her favourite dishes.

I made these buns and Auntie Lan helped to make
fried noodles
, and
Kiam Chai Boey (Stew Salted vegetables)
. All these recipes are available in my blog, just click on them.
Initially, I was thinking of making own Cha Siu but when I went marketing that morning, the main ingredient, pork loin, had been sold out.

Since in Malaysia ready-cooked Cha Siu was easily available, I decided to go for an easy way out instead.
J
However, if you wish to attempt making your own
Cha Siu (BBQ pork)
, the simple version recipe is available
here
.
If you happen to have roast pork for dinner, you can use the left over for its filling too.
INGREDIENTS:
350g Char Siu (BBQ pork), diced
3 tbsp. roasted sesame seeds (optional)
SEASONING:
METHOD:
Skin:
1.
Divide dough into portions of 40g each and shape into balls.
3.
Discard fried shallots and pour in mixed seasoning, keep stirring until thick and boiling.
5.
Dish up and leave to cool before using.
6.
Roll dough into round shape, add 1 tbsp. of filling and form into a pau.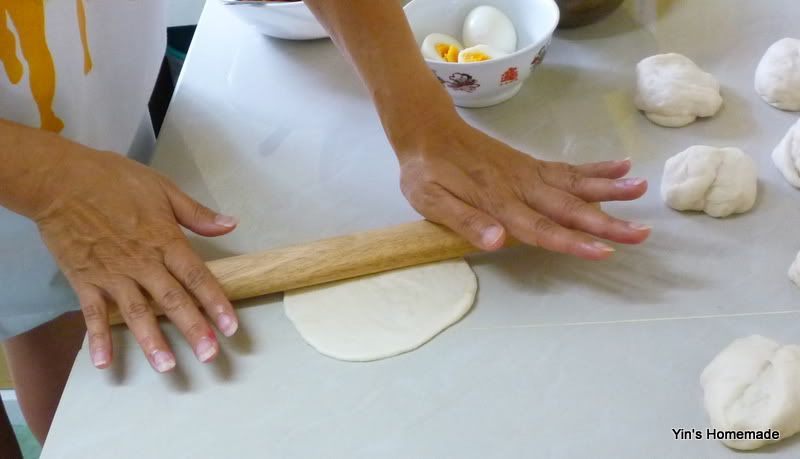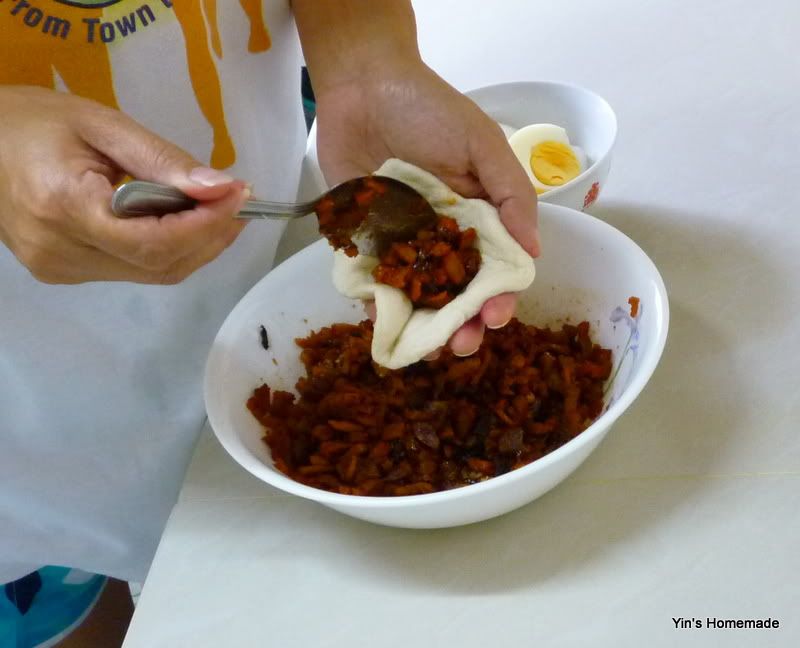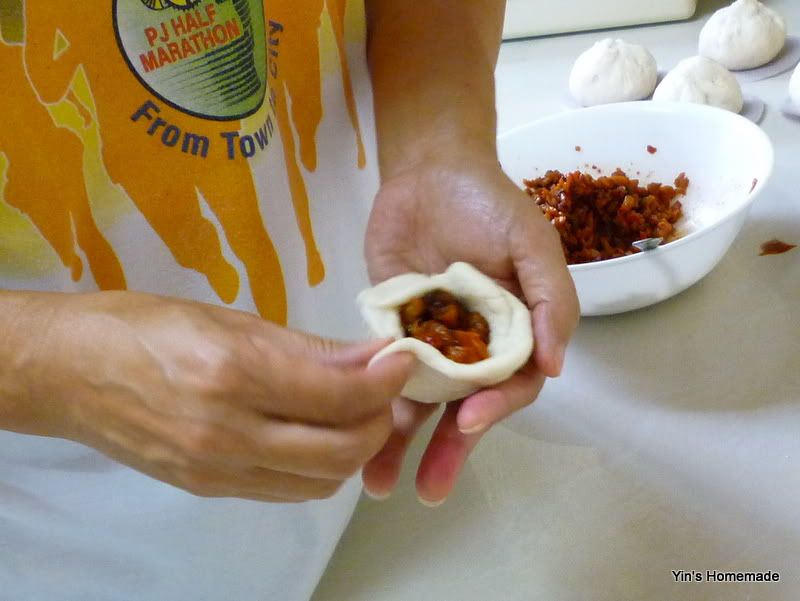 8.
Steam with high heat for 10 minutes until pau is cooked. Serve hot.
1
汤匙油

3
粒葱头仔,拍扁

350
克叉烧,切小块

3
汤匙烤芝麻(可选)
调味料:

120
毫升水

2
汤匙酱油

1
汤匙蚝油
半汤匙老抽

3
汤匙糖

1
汤匙木薯粉

1
汤匙玉米粉
半汤匙面粉

1
。将面团分成
40G1
份,
揉
成球的形状。

2
。热油,爆香葱头仔。

3
。拿出葱头,倒入混合调味料,不断搅拌,
煮至浓和
滚。

4
。加入叉烧,叉烧,芝麻,拌匀。
盛起待冷后再使用。

5
。面团擀成圆形状,包入
1
汤匙馅料,捏成
包子
形放在一张白纸上。

8
。用大火蒸
10
分钟
至熟,
趁热吃。