Chinese New Year Dishes – Part 5(

年菜之五)
Last Wednesday 9
th
February was the 7th day of Chinese New Year (年初七)which literally regarded as Man's day "Yan Yak"(人日). Back in Malaysia many would celebrate the day with "
Lo Yee Sang
" (撈鱼生), a luck bringing Asian salad with various shredded colorful vegetables and assorted toppings with sweet plum sauce and strips of raw fish.
Many find the ritual of stirring with chopsticks and the tossing of the salads high up into the air, interesting. The height of the toss symbolizes the diner's growth in fortunes and career promotions while the fish in the dish symbolizes "abundance", as in Mandarin fish is pronounced as "Yu" with its homophone "surplus (余)" (年年有余 ).

"Lo Hei" (Cantonese 撈起)
Toss as high as possible, the higher the better
Shown below was the Yee Sang made by Pauline of my Auckland wives club during last year CNY pot luck gathering at Yenny's house.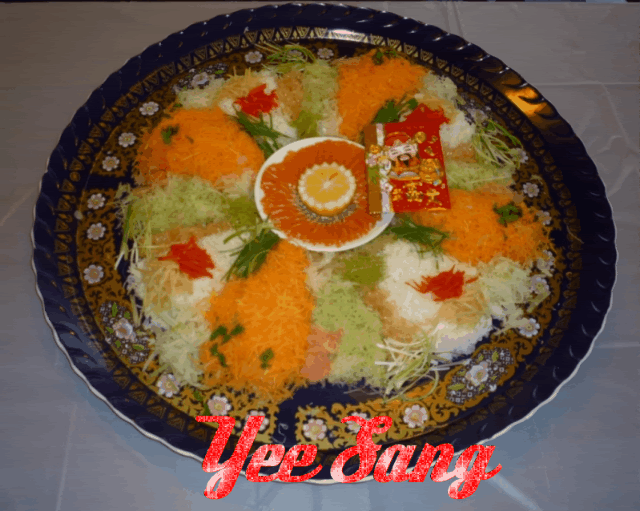 Yee Sang 鱼生

Adding toppings and plum sauce, ready to toss!

Pauline (right) and host Yenny (left) @ 20/02/2010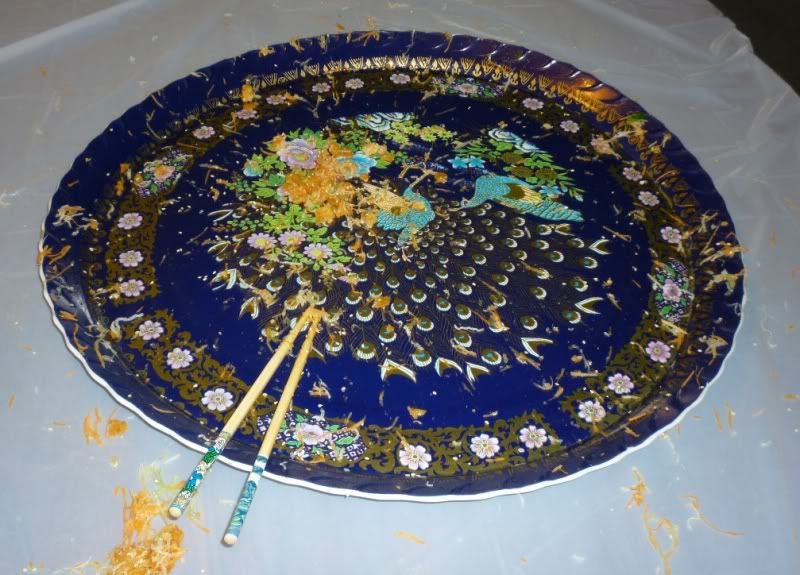 You can tell how delicious the Yee Sang was!
The dish I brought over - Braised eggs and Mushroom,Braised Pork Hocks, (横财就手)
This salad dish may seem easy to make as it requires not much cooking except deep frying some of the topping ingredients. However, you might be put off by the preparation of cutting various veggies into fine long strips which might be a challenge for your knife skills. Alternatively if you can get hold of a special
vegetable peeler with teeth like julienne slicer/mandolin for shredding vegetables, then it will be much quicker.
For Yee Sang, it is important to grate veggies into long fine strips as the length symbolizes longevity.
J
Unfortunately, this year we did not get to taste this mouth watering appetizer again as she was away for holiday. Below is the recipe forwarded by her to us where she adapted from a newspaper by author Thong Yoke Me.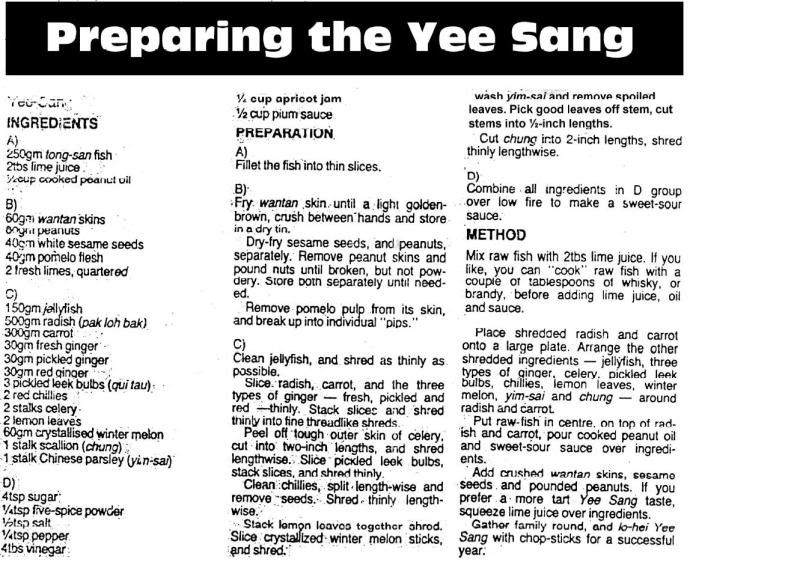 Note:
1) As for fish, you can use fresh salmon, tuna sashimi or even abalone.
2) To avoid having the Yee sang being too soggy, you might need to squeeze about half the liquid from the carrots,
radish and celery, using a new men's size handkerchief will do the trick.