Healthy Pau
I've been trying hard to keep my post up to date. However my current work schedule seems hard for me to keep up the pace. This was another month old birthday post, as this special healthy steamed bun/Pau was meant to be hubby's birthday "cake".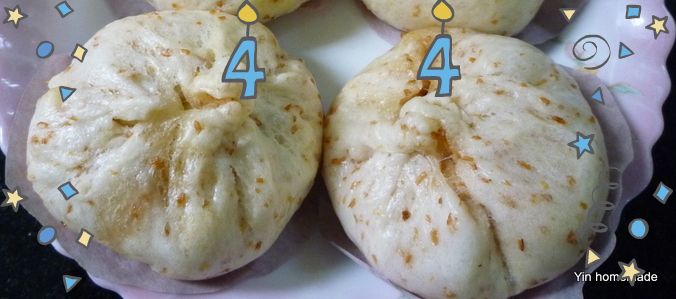 Happy belated birthday dear!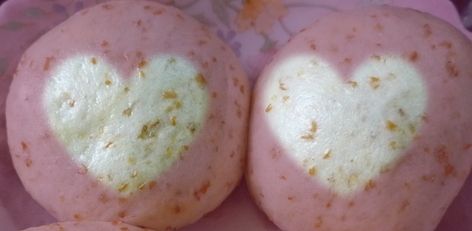 Hubby is never a pastry and sweet tooth guy, hence when I mentioned making a cake for him to celebrate his birthday instantly he declined and asking to have

Supreme big Pau

(steamed Bun) instead. Well, the ancient Chinese steamed peach shaped Bun

壽

桃

寿

包

did play similar role as the birthday cake today.
I had shared the
steamed buns
with shredded chicken breast, egg and yambean fillings and
Kaya
filling in my old posts. This improved version replaced 1/5 of the Pau flour with wholemeal flour. This time besides the chicken fillings, I also tried out my own homemade red bean paste. I will share the making of red bean paste in a later post.
Wholemeal Pau 麦片包子
Frankly, with the wholemeal grain, the texture of the Pau was not as refined and soft as plain Pau, kind of similar texture to expect when you eat white bread compared to wheat grain bread. Nowadays, with more and more people going for healthy diet, eating healthy and eating right has become the key factor in food preparing, overshadowing the taste of the food. Of course, it's still best to have both!
In my opinion, all who love cooking love to be able to serve healthy and delicious food to our loved ones right?
J
400g Pau flour, sifted (Note*)
1 tbsp double action baking powder

Note:
Pau flour is low protein flour, if you can't find in your area, just use low protein flour or super fine flour and can also try cake flour to replace it.


1.
Mix all the ingredients A together and knead into smooth and elastic dough.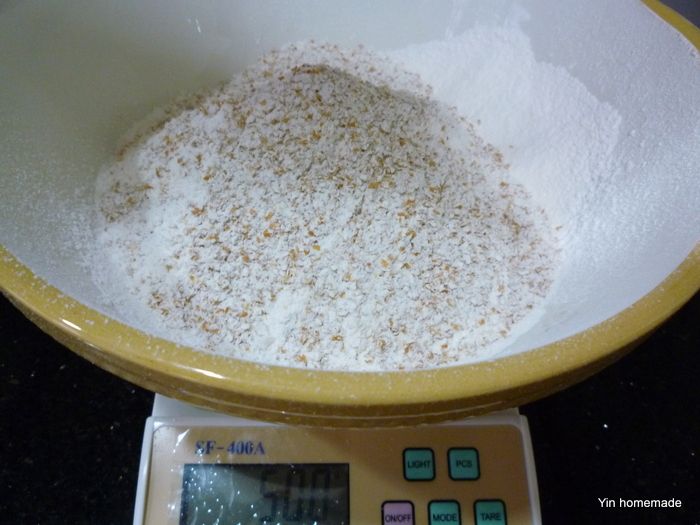 400 pau flour, 100 wholemeal flour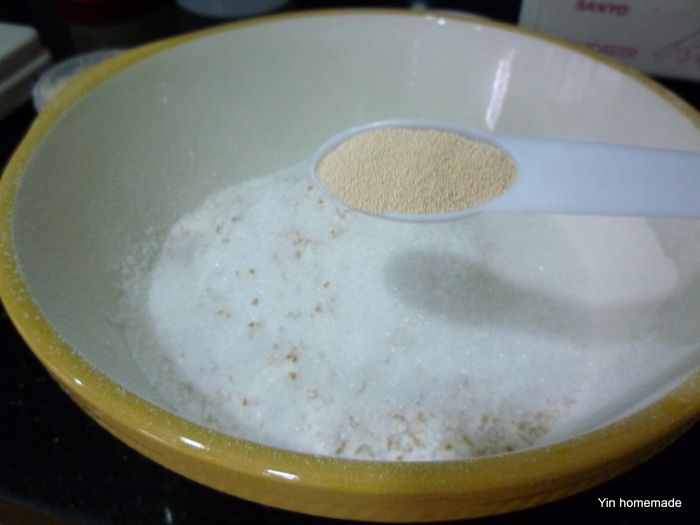 1 tbsp instant yeast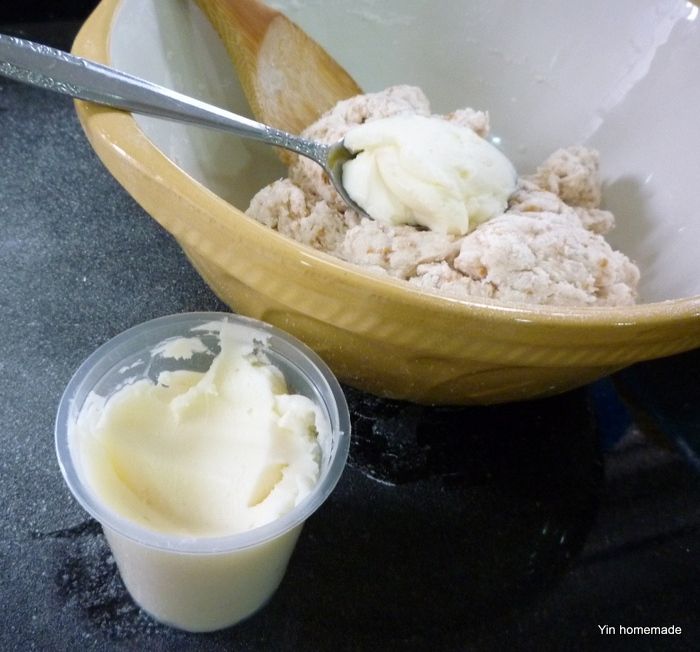 3 tbsp shortening
2.
Cover with a piece of wet cloth and leave to prove until double its size.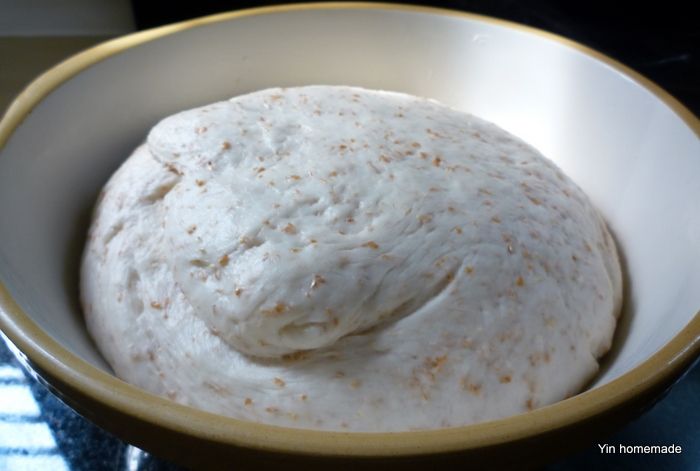 dough double its size
3.
Sift B top of the dough and knead well to distribute the baking powder until the dough is smooth again.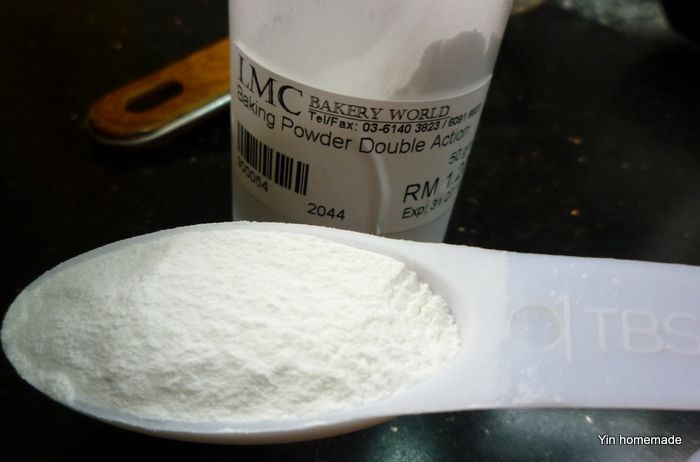 1 tbsp double action baking powder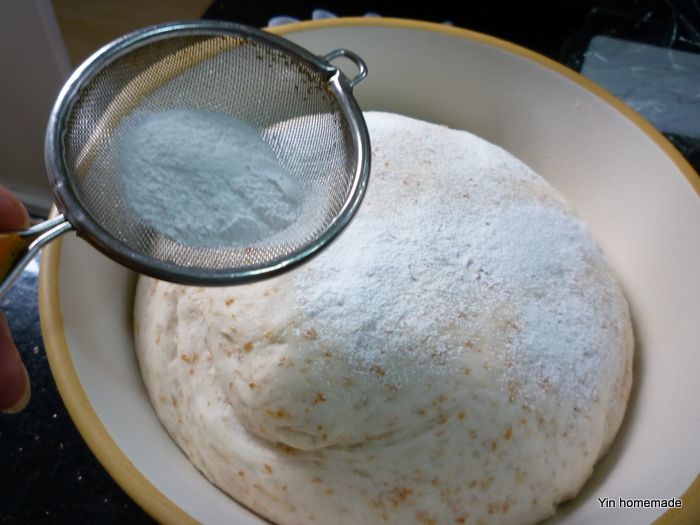 4.
Cover and allow dough to rest for 15 minutes before shaping.
boiled eggs (shelled and cut into ½)
Marinade for meat :
(
30 minutes
)
Shredded chicken/pork
1.
Heat oil in a pan adds in marinated meat and stirs fry till aromatic, adds in some water and cooks for 5 minutes until soft. Taste and dish up and leave to cool and chill in the fridge for 3 hours.
2.
Divide dough 12 portions and shape balls.
3.
Flatten, roll into a round shape and add 1 tbsp of filling and pleat the top into a Pau/Bun.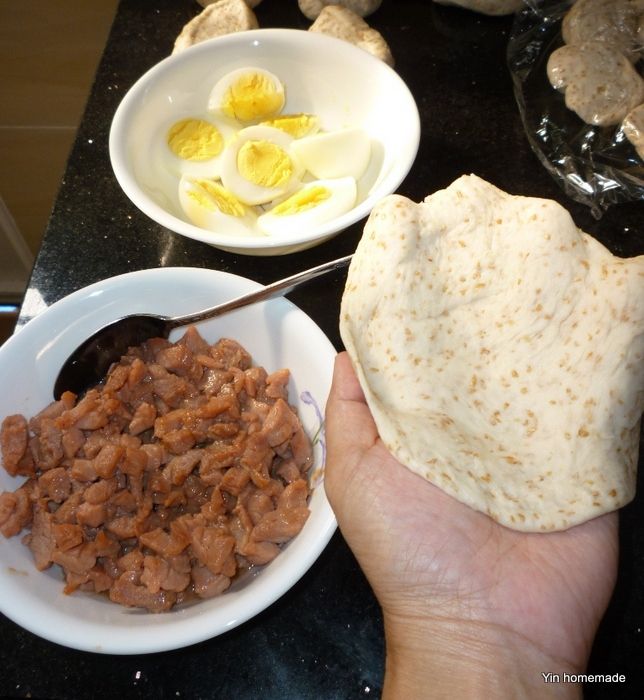 eggs, bbq chicken fillings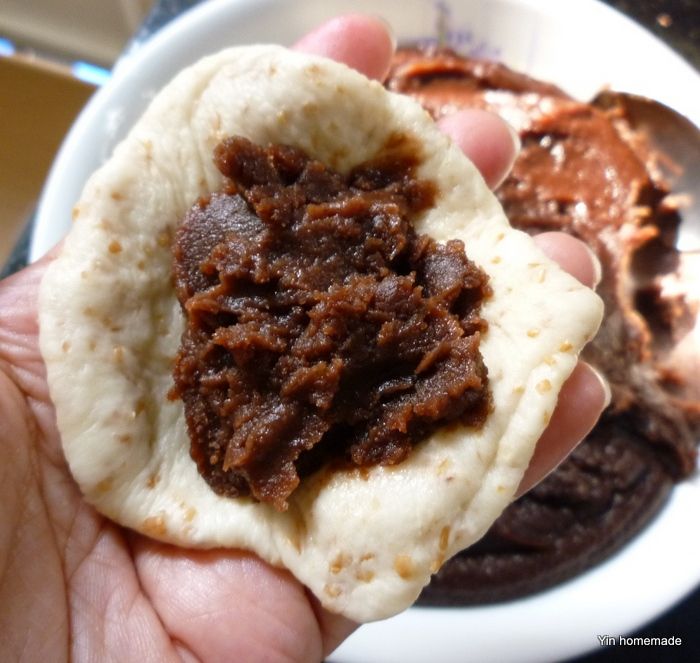 red bean fillings
5.
Steam Pau/Bun with high heat for about 15 minutes or until the Pau/Bun is cooked.
A)
400

克包粉 (篩过),

100

克全麦面粉

,1

大匙速发酵母,

1/2

小匙盐,

100

克细糖,

3

大匙白油,

250ml

水
包子皮做法
:
1.

将所有材料

(A)

混匀搓揉

8-10

分钟至光滑不黏手的面团。


2.

盖好发酵

1

小时或至两倍大。


3.

将发好的面团,加入

(B)

,再将面团揉至光滑,休息

15

分钟。
包馅
料:
鸡胸肉切丝
/

猪肉




熟鸡蛋去壳半切





肉类腌料:


2

汤匙超叉烧酱




适量水




馅
料
:

1

。爆香蒜头,加入腌制肉类炒直到芳香,加入适量水再煮

5

分钟至软。试味盛起,放入冰箱冷藏

3

小时。


2

。将包子面团分成

12

份和形状球。


3

。将小面团压扁,杆圆,包入馅料,捏紧。


4

。底部垫不沾纸,再次发酵

15

分钟。


5

。排入蒸笼内中大火蒸

15

分钟至熟
。