Tang Zhong (Water Roux starter) Bread Making Part 1 – The Failures
After a few successful batches of basic bread recipes, I decided is time to experiment more challenging ways of bread making. This time, I was focusing on how to improve the quality of bread texture especially to maintain the softness of the bread to last for days.
Since I had exhausted learning from my basic bakery book, I seek online help. After Google, I came across on
Christine's Recipes
introducing Tang Zhong 汤种 (Water Roux starter) way of bread making. Following that, it led me to these two Taiwan bestselling homemade bread making recipe books; first Meng Zhaoqing (
孟老師的100道麵包
.) and Bread Doctor, by Yvonne Chen (
陳郁芬65C 湯種麵包
).
I started off with Meng Zhaoqing's Tangzhong Coco toast bread. The coco bread did come out soft and fluffy but too bad it contained holes. The reasons of bread with holes might due to the air wasn't pressed out when I shaped the loaf or the dough rose to long before I baked it.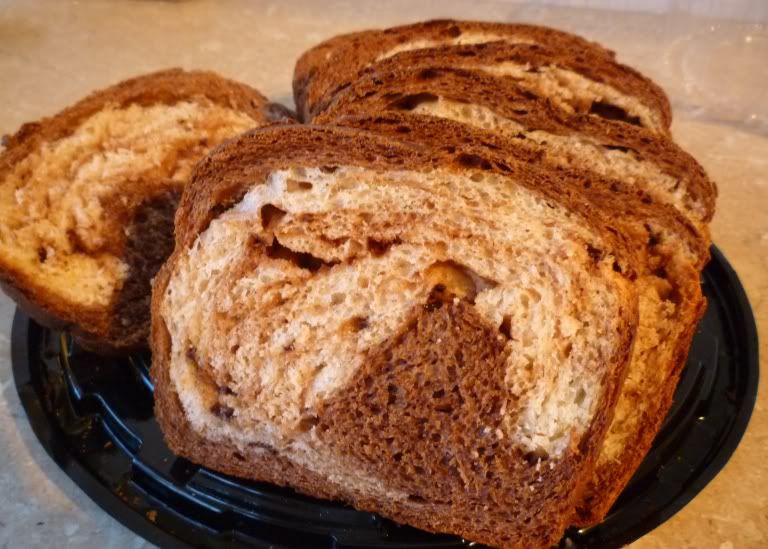 Coco Loaf with holes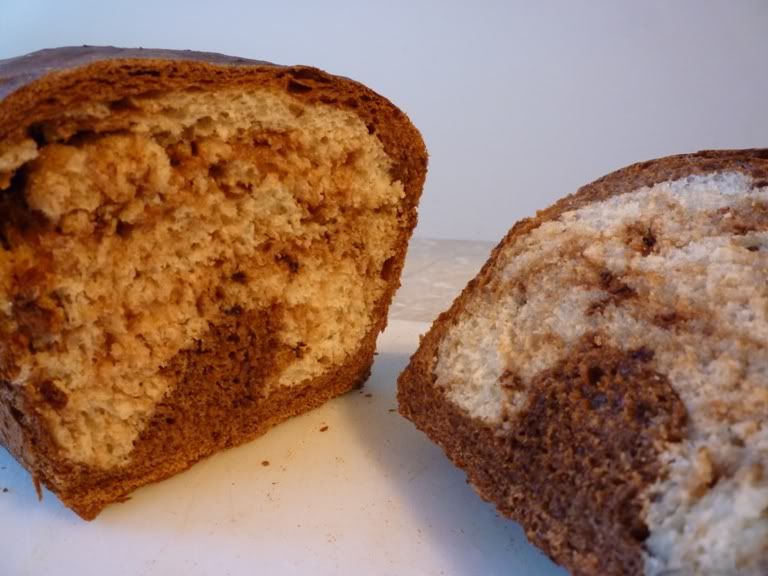 Soft and fluffy texture but with holes
My next try was butter crumble toast which I failed miserably. The bread turned out to be flat (over proof) with stone hard crust (over baked). I had left the dough sitting too long in a heated oven during my second rising process.
When I did my touch testing on second rise, the dough flatten once I poked my finger in, this clearly indicated the dough has been over risen. I should have punch down and let it proof again but nevertheless I continued baking. Another reason also the Tanzhong I used was too thick and not runny enough.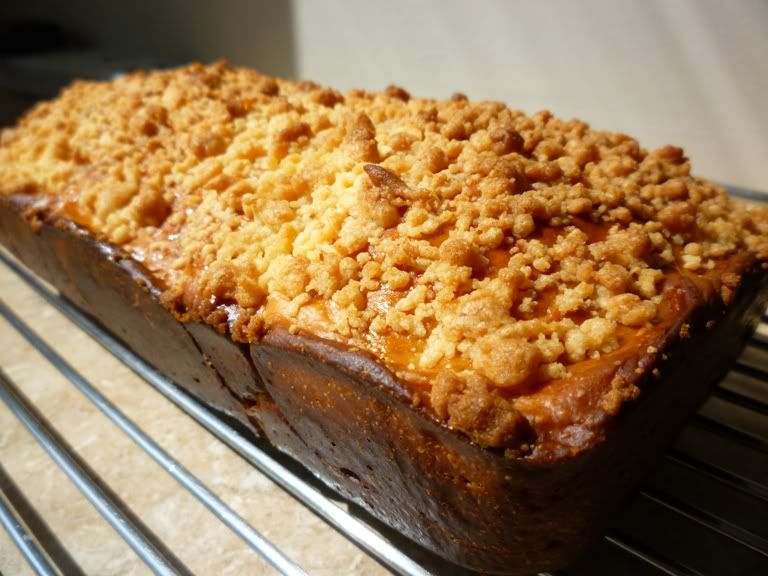 Flat Butter crumble Toast Bread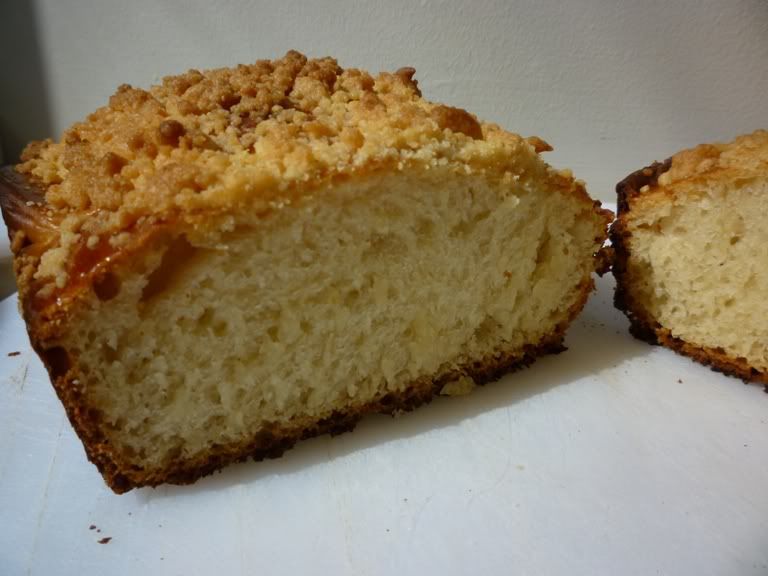 The crust was over baked and too hard to eat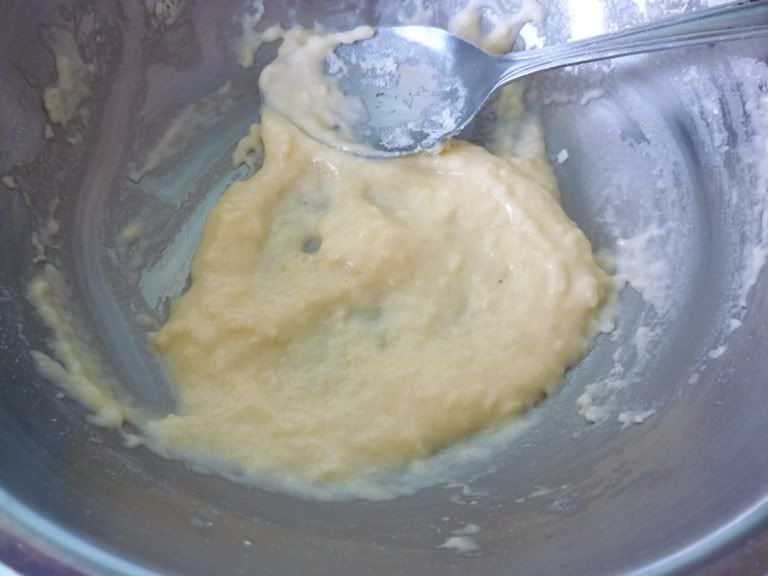 Tangzhong (Water Roux starter) - Too Thick
My 3
rd
Tangzhong challenge was famous Hokkaido Milky Toast Bread recipe by Yvonne Chen. But again it didn't turn out fluffy and cottony as it should be but instead very dense. I guessed this time I did not knead the dough well enough before proofing
L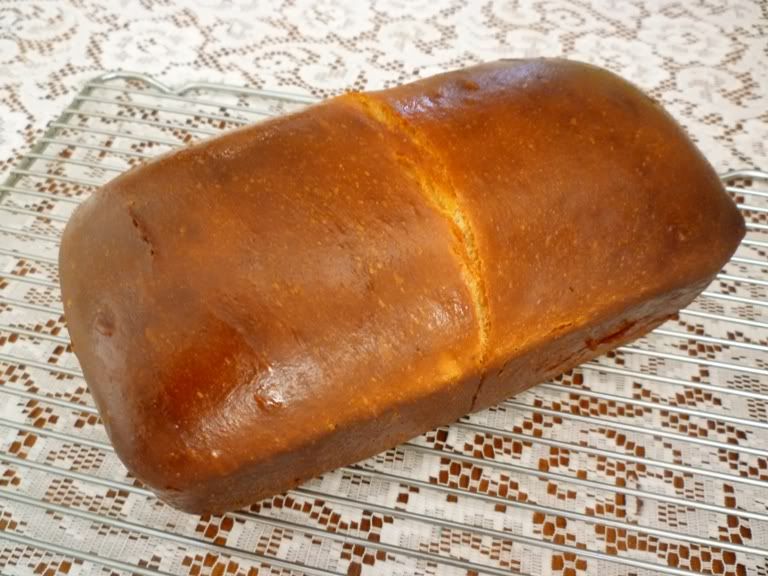 Hokkaido Milky Toast Bread
I do not mind to share my failures, because in my opinion the great way of learning is to learn from mistakes. By highlighting these mistakes, I hope others will not be caught as what I had been thru, am I right?