BBQ Seafood Part 1 –Mussels
I'm feeling so worn out today after having two consecutives BBQ outings over a weekend. I was really thankful we were blessed with superb sunny spells for us to enjoy sun, sea and beach outings. It has been long overdue since we had miserable wet winter for months. This winter was exceptionally wet we suffered really bad winter flu. In fact I still have not fully recovered from coughing. I'm really looking forward for the warm weather to come.
Last Friday, hubby told me the weather forecast for the weekend was going to be sunny for the entire Labour day long weekend implying we should plan some outings. Well, in Kiwi culture nobody stays home when the sun is out
J
.
24
th
October Saturday morning, Hubby came to me and suggested an impromptu afternoon tea at nearby park Little Shoal Bay, 10 minutes away from our house. After making a few phone calls we had another two families to join us. When I asked what to prepare? Hubby said "I misses mussels and mussels are on sales at $1.99 per kg, so why not BBQ mussels for afternoon tea?"
Frankly, only in NZ, we can enjoy mussels the way like this, back home in Malaysia these will be delicacy and only be available in fancy buffet meals.
So, we had grilled mussels on BBQ hotplate for adult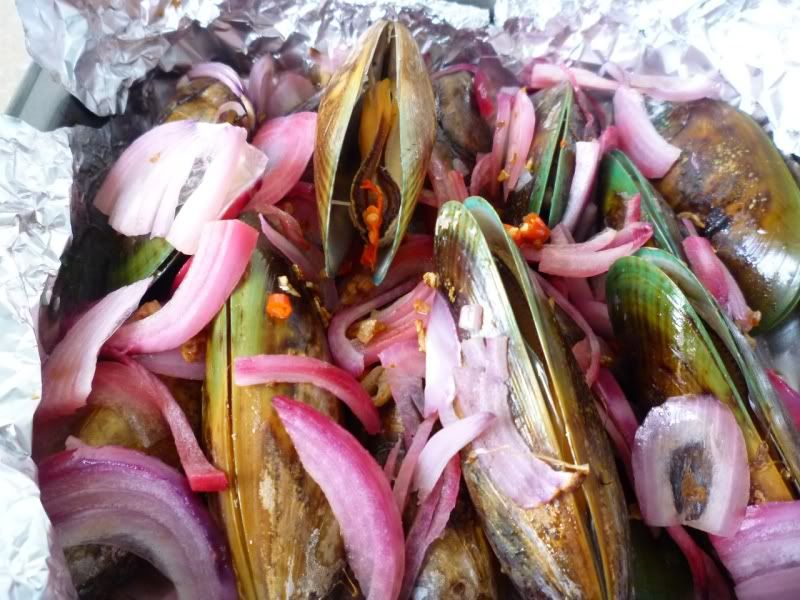 Mussels with Onions and Garlic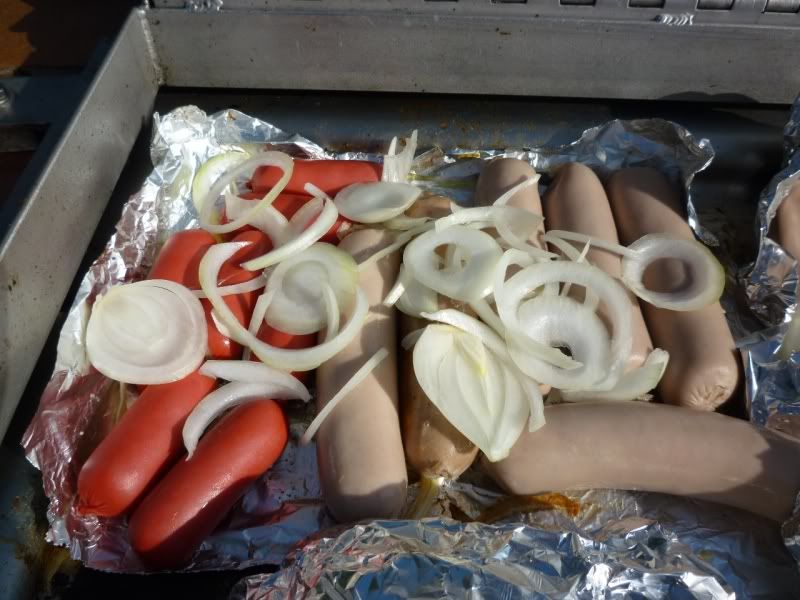 onions sausages for kids

J